Georgia Haseldine
Andy Gent recently displayed two sets and a puppet from Save Ralph (2021), a short stop motion animation film produced for Humane Society International, as part of their global campaign to end cosmetic animal testing, in the Theatre & Performance Galleries for London Design Festival. Gent is a celebrated model maker whose previous projects include Tim Burton's The Corpse Bride (2005), Henry Selick's Coraline (2009) and numerous films directed by Wes Anderson such as Isle of Dogs (2018) and most recently The French Dispatch (2021). Save Ralph has just won four awards at the prestigious Ciclope Festival in Berlin, including Animation Company of the Year for Gent.
Gent described how he and his team at Arch Model Studios made the puppet of Ralph the tester rabbit and the sets within which the animation was filmed. You can view the full talk at the end of this post to hear Gent's rich descriptions of the complexities and creativity involved in designing and producing puppets and sets for stop motion.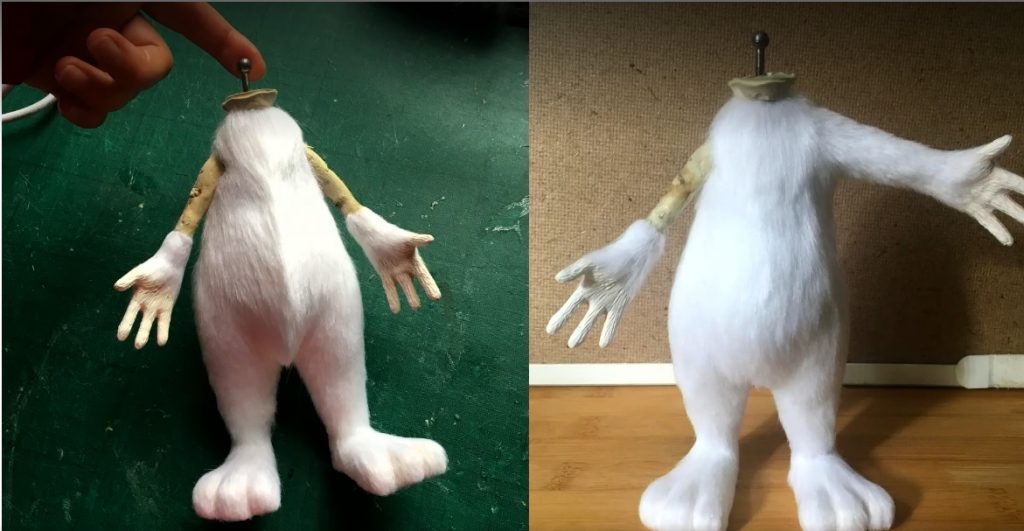 MAKING RALPH
To make the puppet, Gent and his team began by creating collages and drawings from which they developed ideas for an initial sculpture of Ralph in clay. Once they were happy with its appearance, the technical part of transforming it into a puppet began. First, a mould was made of the clay model, and from this they developed a metal armature that gave structure and detailed movement to a cast foam and silicone body. The model was then clad in synthetic fur as well as in various costumes. The whole process took around three months.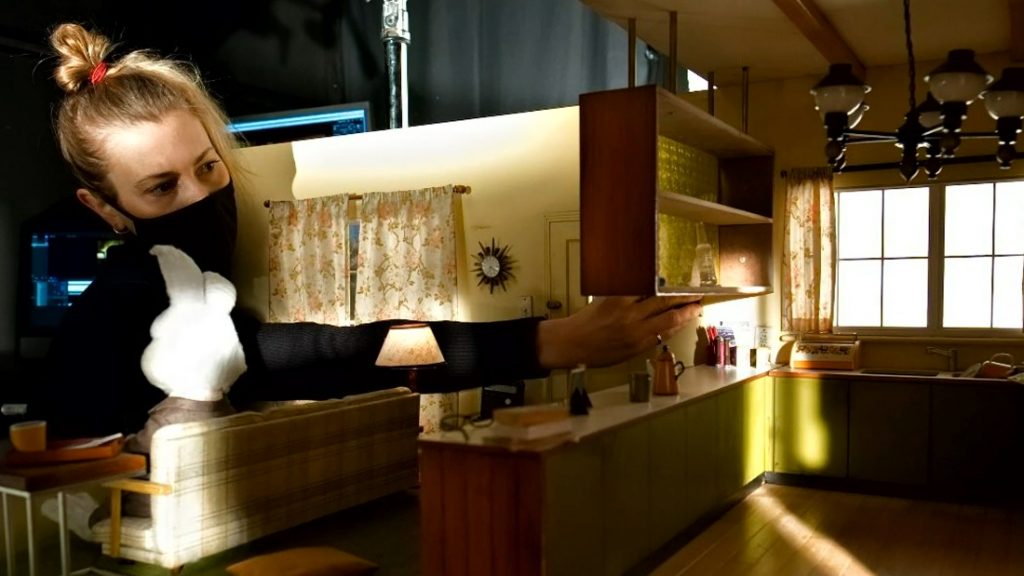 MODELLING RALPH'S WORLD
Once Arch Model Studios were happy with the puppet of Ralph, they began to design his sets. They built up a collage of references to establish the period, mood and props appropriate for the film. They were inspired by historic interiors, such as Elvis Presley's kitchen, and researched the design of animal testing facilities past and present. The challenge was to create a space that, in Gent's words, felt 'tired and old, like there has been many people in there, so there is going to be a lot of clutter left over from various generations. It's basically a cage but in his head it's his home'.
The design was initially made into a series of experimental models using quick and cheap materials such as paper and card. Once the final designs were settled, they were made in much more durable materials such as MDF and plastic. When filming of the animation begins, nothing on the set should move unless the animator chooses it to do so. The sets are therefore intricately tied down and stiffened to ensure nothing can be accidentally knocked or changed during the lengthy process of telling the story frame by frame. Gent says of the set: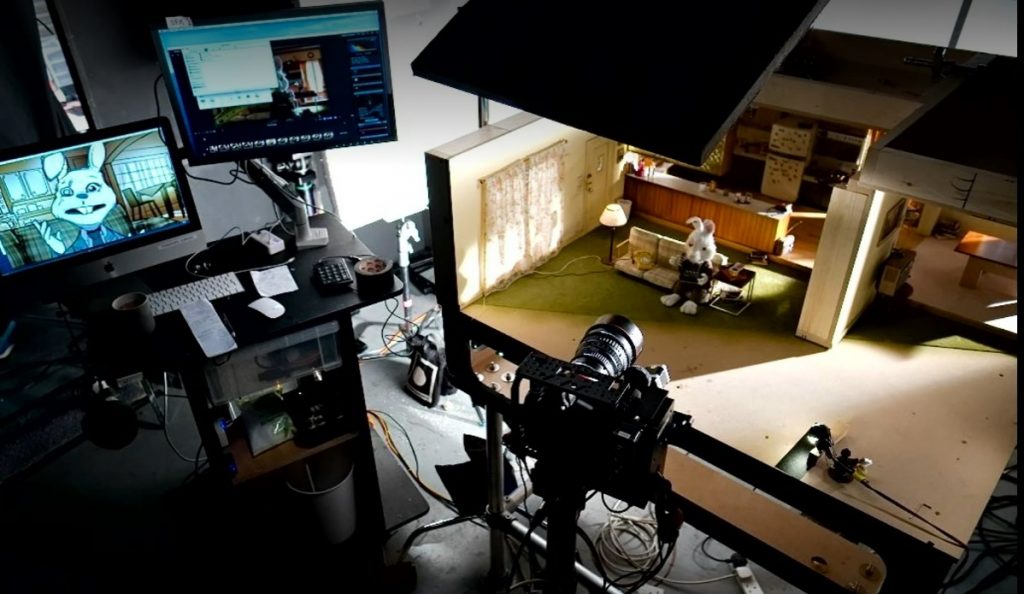 NO ANIMAL SHOULD SUFFER AND DIE IN THE NAME OF BEAUTY
Why make a model to change peoples' views? In Save Ralph, stop-motion animation is used for activist purposes. Gent uses his skills as a modelmaker to inspire us to take actions in our own lives by joining the campaign against animal testing in the cosmetics industry. The technical complexity of the puppet, the highly detailed sets and the care with which it was made are each methods Gent deploys to encourage us to empathise with Ralph by making us feel we are inside his world. The tactile physicality of stop motion makes it more relatable than digital animation: the puppet is really 'injured' as a result of the experiments done to him. Reflecting on the mission of the film, Gent said: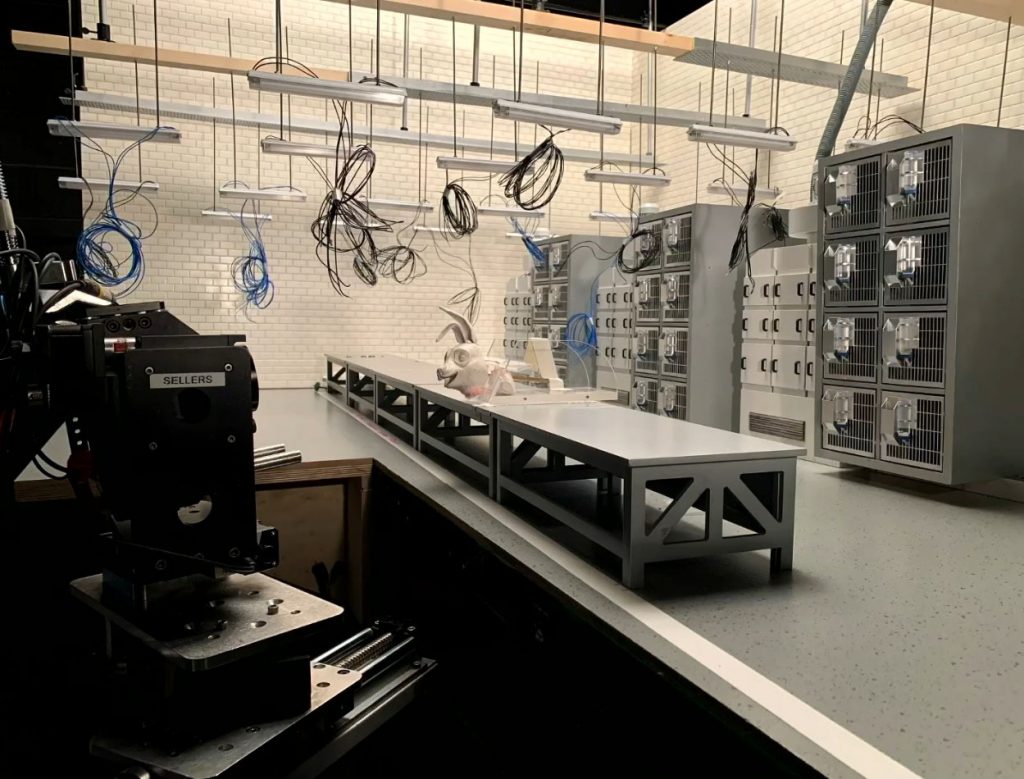 A TALK WITH ANDY GENT
Gent is one model maker whose work was on display at Shaping Space – Architectural Models Revealed, a free exhibition at the Building Centre that ran until 25 January 2022. The exhibition is curated by the Building Centre in partnership with Simona Valeriani of the V&A Research Institute (VARI) as part of the AHRC-funded project Shaping Space, Architectural Models in Context.